Vizcarra Diagnostic Center
operates as a diagnostic and medical clinic and a total outpatient care center. The center offers general and specialty medical and dental clinics, laboratory (chemical, serology, microscopy and other special tests), radiologic facilities, and other ancillary procedures.
The diagnostic and medical clinic has been ISO-accredited since 2001 and had been
upgraded to ISO 9001:2008.
Vizcarra Diagnostic Center also offers mobile clinic services so its medical, dental, and radiology services are brought to the premises of its customers for the annual medical examination
of their employees.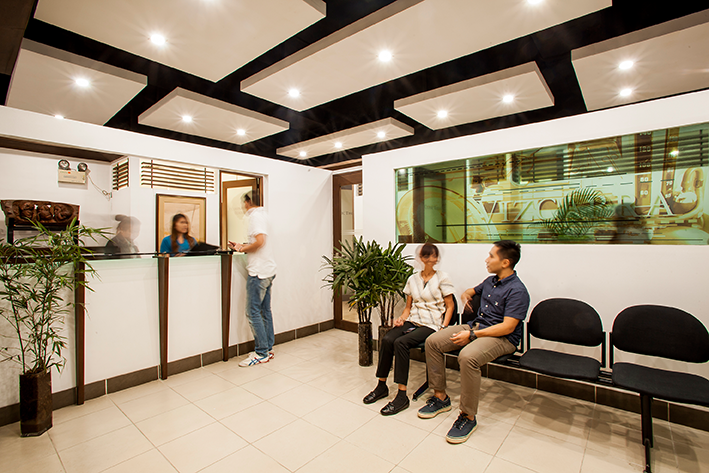 MEDICAL SERVICES
Consultation
General Medicine
Specialty Medicine
Medical, Surgical, Obstetrics Procedures
DENTAL SERVICES
Prophylaxis and Restoration
Dental Fabrication
Orthodontics
Dental Surgery
LABORATORY SERVICES
Hematology
Biochemistry
Microscopy
Serology
Digital X-Ray
Ultrasound
2D Echocardiography
Treadmill Stress Test
Spirometry
Audiometry
Drug Testing
Psychological Testing
TO INQUIRE ABOUT OUR SERVICES
AND PACKAGES,PLEASE CONTACT